Valentine's Day has come and gone but love is still in the air at Pop Pays! We are head over heels for the new features that we introduced to the platform this past month and we hope you are too. If you haven't already, check them out!
Connect
Audience Demographic Filtering
Targeting a specific audience on Instagram just became easier in Search.
Select Instagram as the network and you'll see 'Instagram Audience' filter options appear. You can filter creators by their audience demographics such as cities, countries, age and/or gender.
TIP: Select a specific campaign from the campaign dropdown and filter based on the campaign needs. You will then be able to invite your ideal creators to apply to the campaign from search.
Track
Custom Link Attribution
Popular Pays is now offering custom link generation for each creator accepted into your campaign. Simply add the URL in the brief under 'URL To Promote.'
Once your campaign is live, a placeholder will be shown in the brief to creators to let them know a link will be included in the deliverables.
Accepted creators will see a custom link populated under 'Custom URL For Posting' in the brief.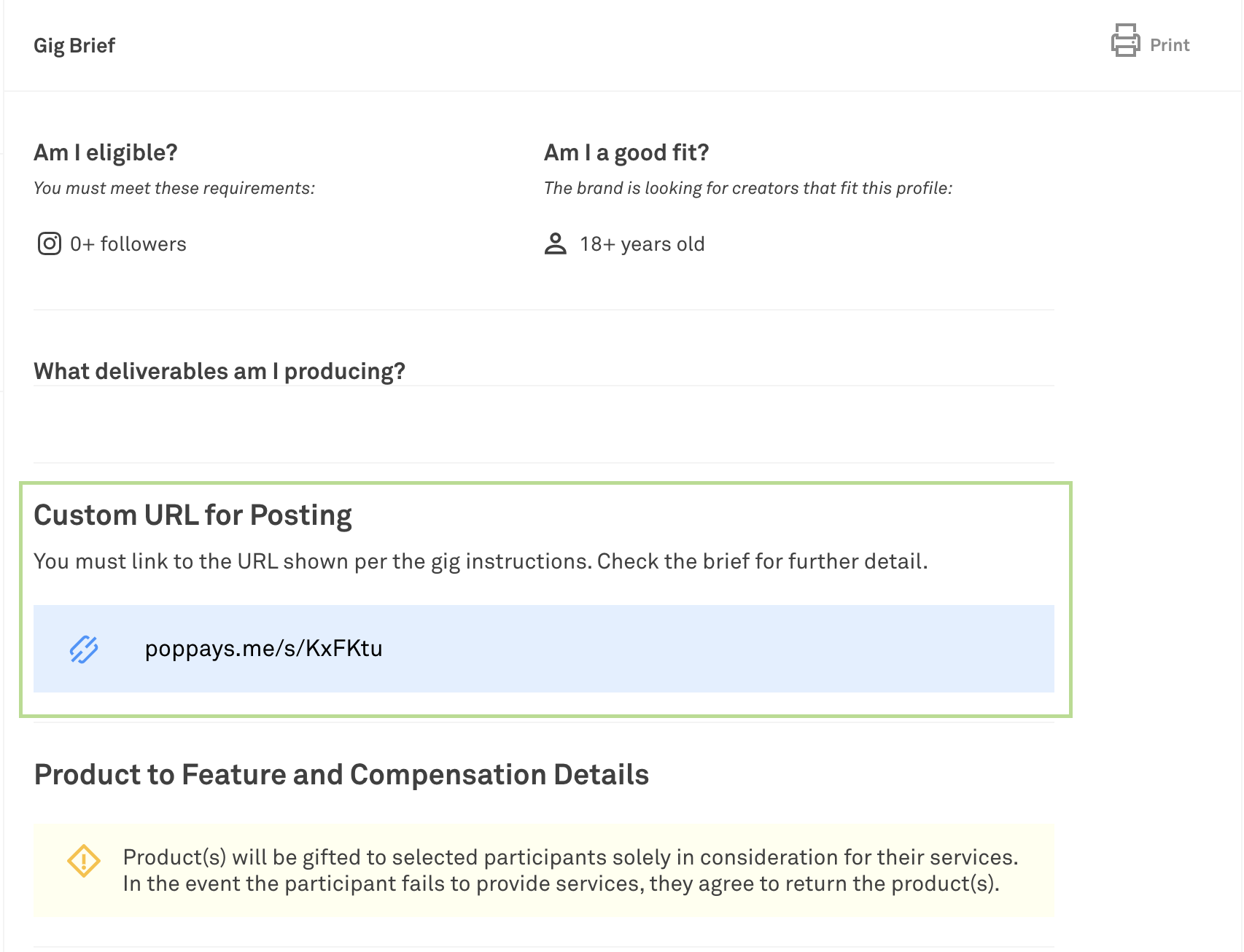 When the creator posts the link, clicks will be captured in the Stats tab of the campaign.