With multiple creators, campaigns and pieces of content, you need somewhere that aggregates all data to provide you a holistic view of performance and an individual view. This page does just that.
Sort by creators, campaigns, type of content
All Campaigns Together
Use the stats to help inform what campaigns make sense to do next, what content to put paid behind, and what creators you should partner with as brand ambassadors.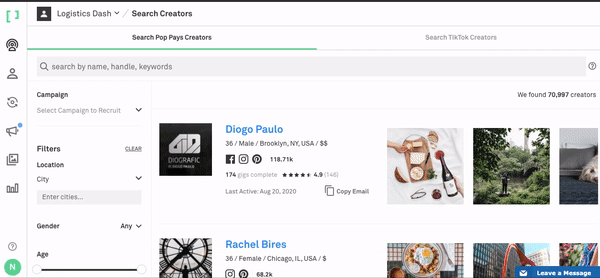 Make sure to look at the insights, posts and creators tabs for this information to get the whole picture on your information.
By Individual Campaigns
Within each individual campaign you will also have the ability to see basic stats around performance.
You can see data around organic content, paid (if you connect via ads manager) and creators. It also breaks down the information by type of content.
Ex: Feed or Story.
If you connected a custom UTM to creators, the creator tab within this tool is where those metrics will show.