Lists are better with labels, so let's talk organization! 📝
From the Search tool and from Creator profiles, you're able to add Creators to your MyCreator list by clicking the MyCreators+ icon on their profile.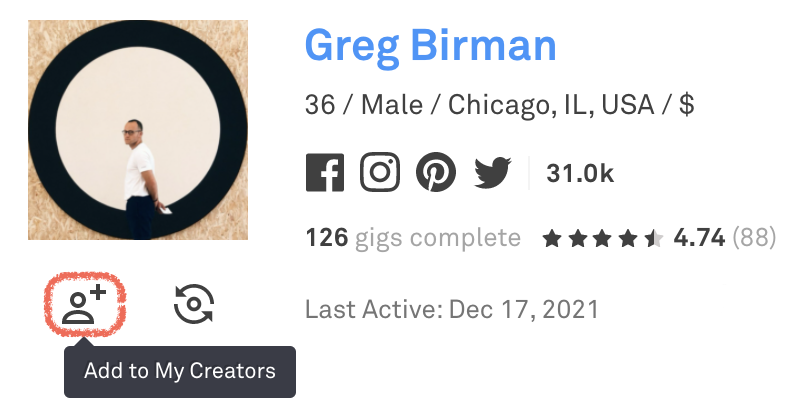 Once you've added Creators to your MyCreators list, you'll be adding labels and organizing in no time! Toggle to the MyCreators page by selecting the MyCreator icon on the left side of the platform.
From here, you'll see your full list and can now add labels. You can click 'Add Label' on the left side: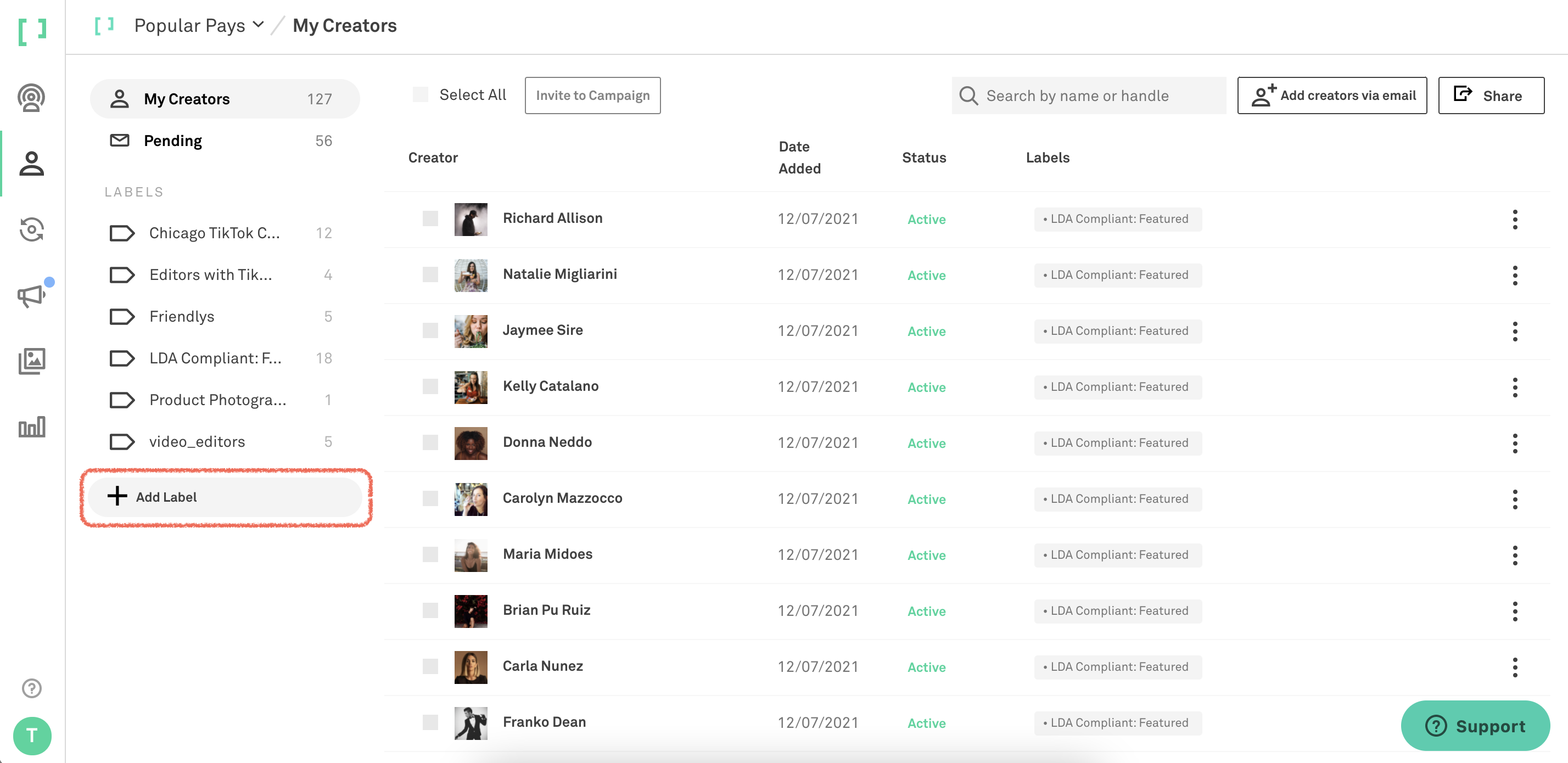 Clicking this button will bring up the following window where you will enter your desired label name:
Once you've created your label, you can assign it to your list of Creators by clicking the three dots to the right of each Creator, which will bring up the following menu, allowing you to checkmark the label(s) that you'd like to associate with each Creator:
Tip: you can add more than one label to a Creator, if applicable! Whatever works to keep you organized.