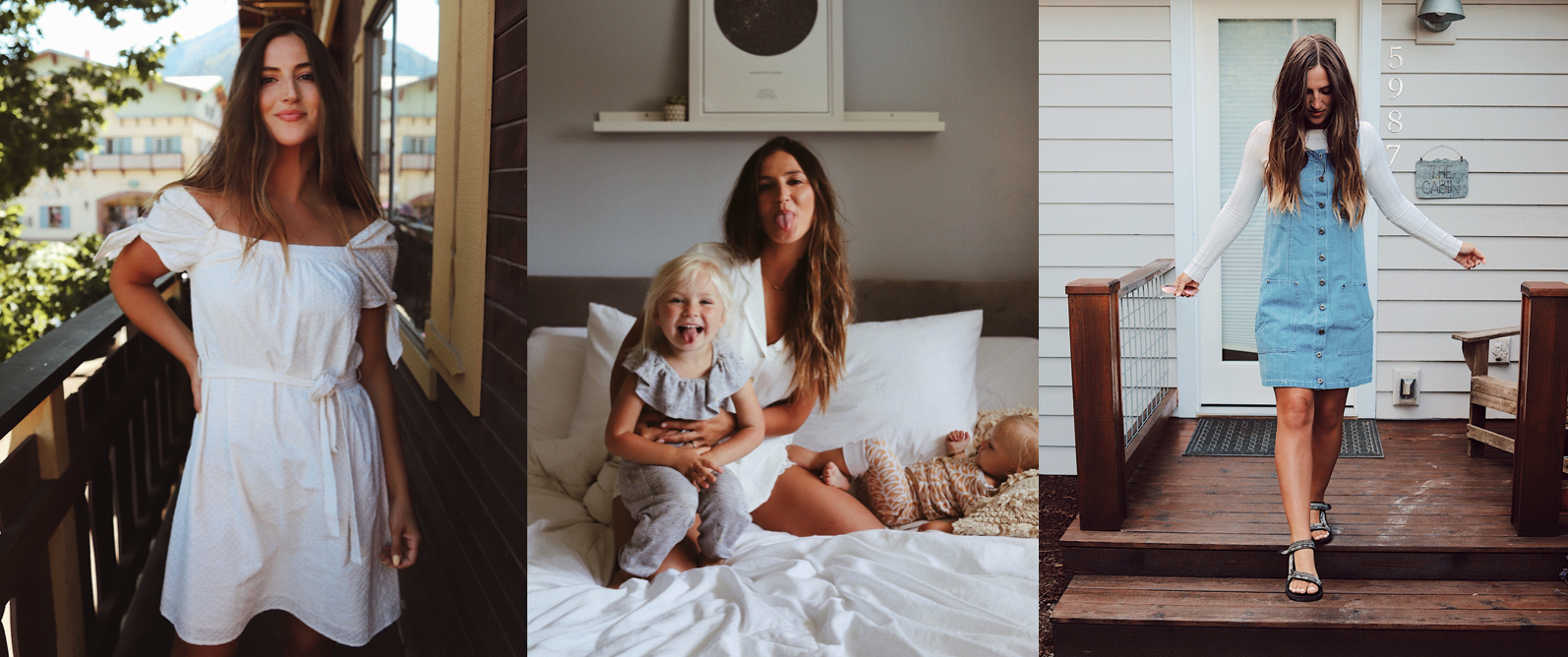 Our creators are the foundation of all that we do, and we strive to educate and empower our community by giving them all the tools they need to be selected for campaigns. We rounded up some of our FAQ's and hosted a conversation on Instagram Live to dive into the details. Our conversation was focused on how to create a strong creator profile as well as how to craft a compelling campaign application.
We were joined by creator Ciera Hudson, who has completed over 73 gigs with Popular Pays over the last five years. Ciera added a key perspective as a creator who has evolved along with her platform and was eager to share tips with fellow creators. Former CSM/Partnerships Manager and current Implementation Manager, Taylor Liddle, also joined and shared her perspective as a Popular Pays expert who frequently has worked with brands and creators alike. The live conversation is available on IGTV here, but we figured we would put together a roundup of our key takeaways!
Here are some of the highlights!
What makes a strong profile?
Liddle:
When I'm talking to brands, they are curious about our creators, and the profile is the first touchpoint with a brand when they vet you
When building out a profile on Pop Pays, put your best foot forward and incorporate paid content you've made, organic content that fits your style, and highlight what makes you uniquely you
Incorporate a wide variety of content, some flat lays, some video content or even Instagram stories.
Highlight your favorite things to talk about, things that your audience is interested in, etc.
The more information, the merrier!
Hudson:
Incorporate content on your profile that speaks to who you are and what you are passionate about
Stick to what you know, and your niche is
If you are genuine and you use that product and it's relatable, then it looks like a moment in time instead of a staged profile. When a brand sees that on your profile, it looks like they are seeing a friend posted.
What type of text or assets should creators share to their profile?
Liddle:
A lot of our brands are currently looking for short-form video, so if creators don't have examples of video content, they may be rejected right out of the get-go
It's important to showcase the breadth of your capabilities, even if you aren't a professional videographer, incorporate examples.
Definitely link out to video examples in your profile!
Hudson:
Hone in on your photography and editing skills, because brands want to see that. There is a space for raw content too, but I've found that brands often like crisp, clear content
If video is something you have a skill in and maybe haven't showcased it in a brand deal, maybe post an organic video you just shot for fun, just add it to your profile
I've landed more brand deals when I share links to similar content or content that speaks to the brand, whether it be a static or video asset
What makes a strong application?
Liddle:
The best applications are those that are personalized for the specific campaign. I can always tell when a brand copy and pastes their general bio of who they are and what they do. Maybe save that for the about section in your profile, don't share in the "share your idea" section of the brief
It's kind of like applying for a job, you truly are applying for a job, so give them examples of your previous work, references of other brands you've worked with or how their product makes you feel. Share things that matter to them
Brands also love when creators create custom decks with their ideas!
Hudson:
When I'm applying for a campaign, I go to a brand's Instagram page. Even if it's a product I currently like, I can look at their feed and even if their content is different than mine, sometimes I look to see if we can meet in the middle
Read through the brief really thoroughly before you apply so you fully understand what the brand is looking for
Bring what you have to the table and highlight what you are good at!
Thanks Ciera and Taylor, and thank YOU for checking out this recap. Creators, still have questions? Shoot us a DM or email us at help@popularpays.com!