Team Review enables collaborative review of pending content to ensure that all stakeholders (from creative, to paid social, to legal) are able to consolidate feedback and ensure alignment before submitting any edit requests to a Creator.
Instead of building decks with content and captions for creative review sessions, with one click, generate a sharable link to our collaborative Team Review page, which includes:
The creative brief, providing reviewers with the necessary context for content review

The content

(video, images, gifs, blogs, etc)

. and, if applicable, corresponding caption

A private chat thread, for all stakeholders to communicate and consolidate feedback before sending to the Creator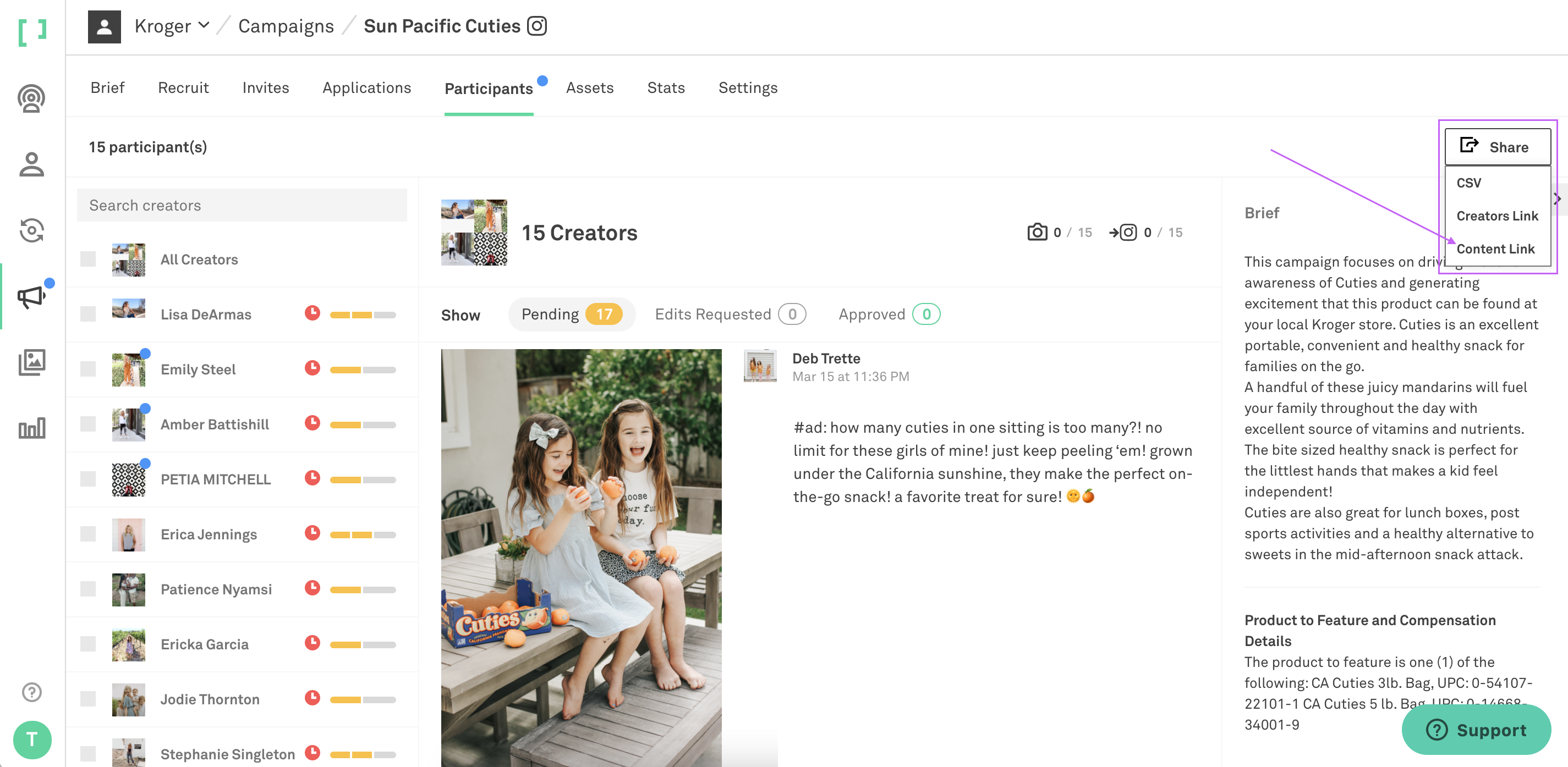 Working with stakeholders that aren't involved in the day-to-day work on platform? No problem! This link can be shared with those who don't have access to the Popular Pays platform. All they'll need to do to submit feedback is enter their name and/or email address.
Once all stakeholder feedback has been consolidated and all parties are aligned in the private chat thread, one key stakeholder (with Popular Pays dashboard access) should take the feedback from Team Review to share it with the Creator.
Happy Creating! ✨