On the Invites tab within the campaign workflow, you'll be served a selection of suggested Creators to review. From here, you can take action by inviting Creators to apply to your campaign or dismissing them as not being a good fit for your campaign.
Note: Inviting a Creator to your campaign triggers an email and/or push notification but dismissing a Creator does not trigger any notification.
Why are these Creators being suggested?
Our platform uses information from the creative brief to suggest Creators that might be a good fit, based on high-level criteria, including follower count, age, gender, location, specialties, and capabilities.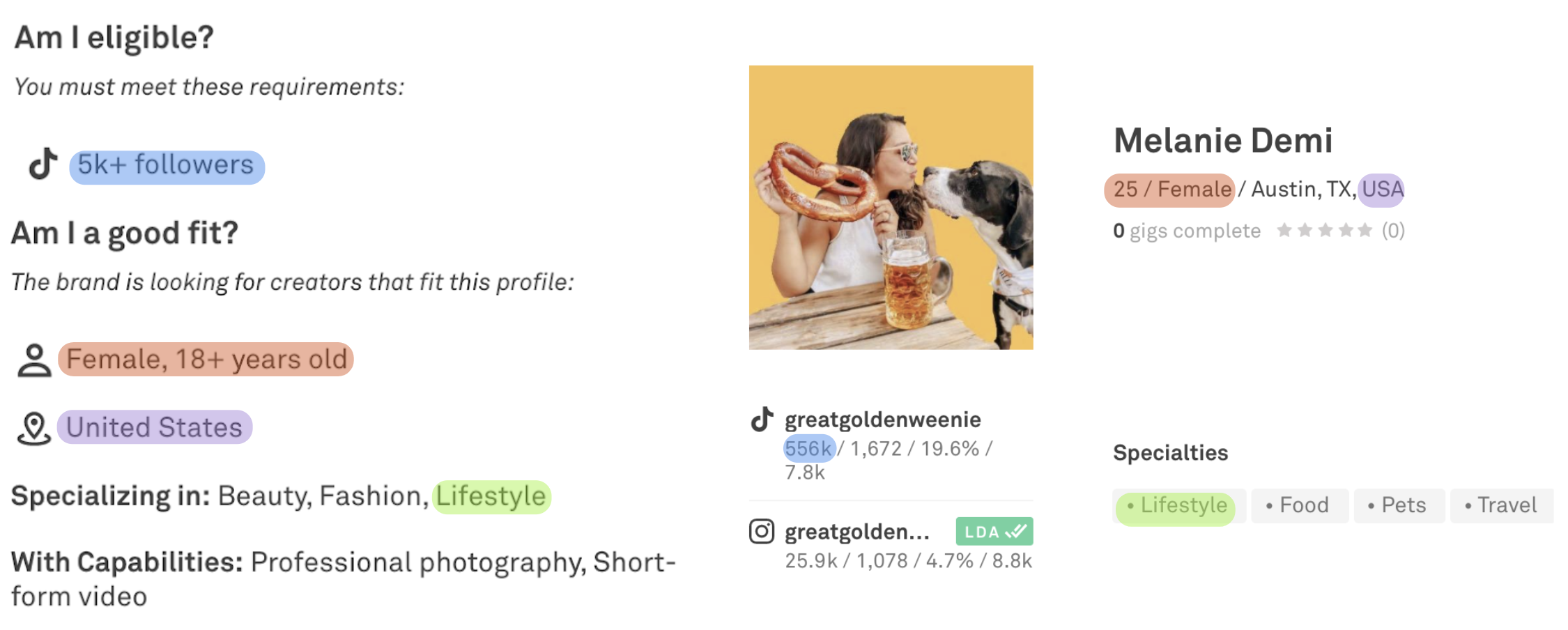 Why are my invites limited?
Out of invites? We implemented invite limits in the interest of our Creator community to ensure they aren't feeling 'spammed' by too many invites. If you need more, just ask! Our team will happily increase the invite limit for you.
Note: In order to request additional invites, simply reach out to Support in-platform and provide them with the campaign you're working on and how many invites you'd like. We'll make it happen!