How are the Creators in these featured groups selected?
Over the years, we've built relationships with many of the talented members of our Creator community. We've seen the incredible content that they've created in partnership with brands on our platform, and we wanted to showcase these Creators. Surfacing these Creators will help reduce time spent looking for a niche Creator, and brands can rest assured, knowing we've pre-vetted them.
How can I see the Featured Creators from the regular search page?
If you've selected a group, you'll see that information in the keyword search text box. To return to the Featured Creator page, you can click the Search icon on the left side of the platform, in the toolbar.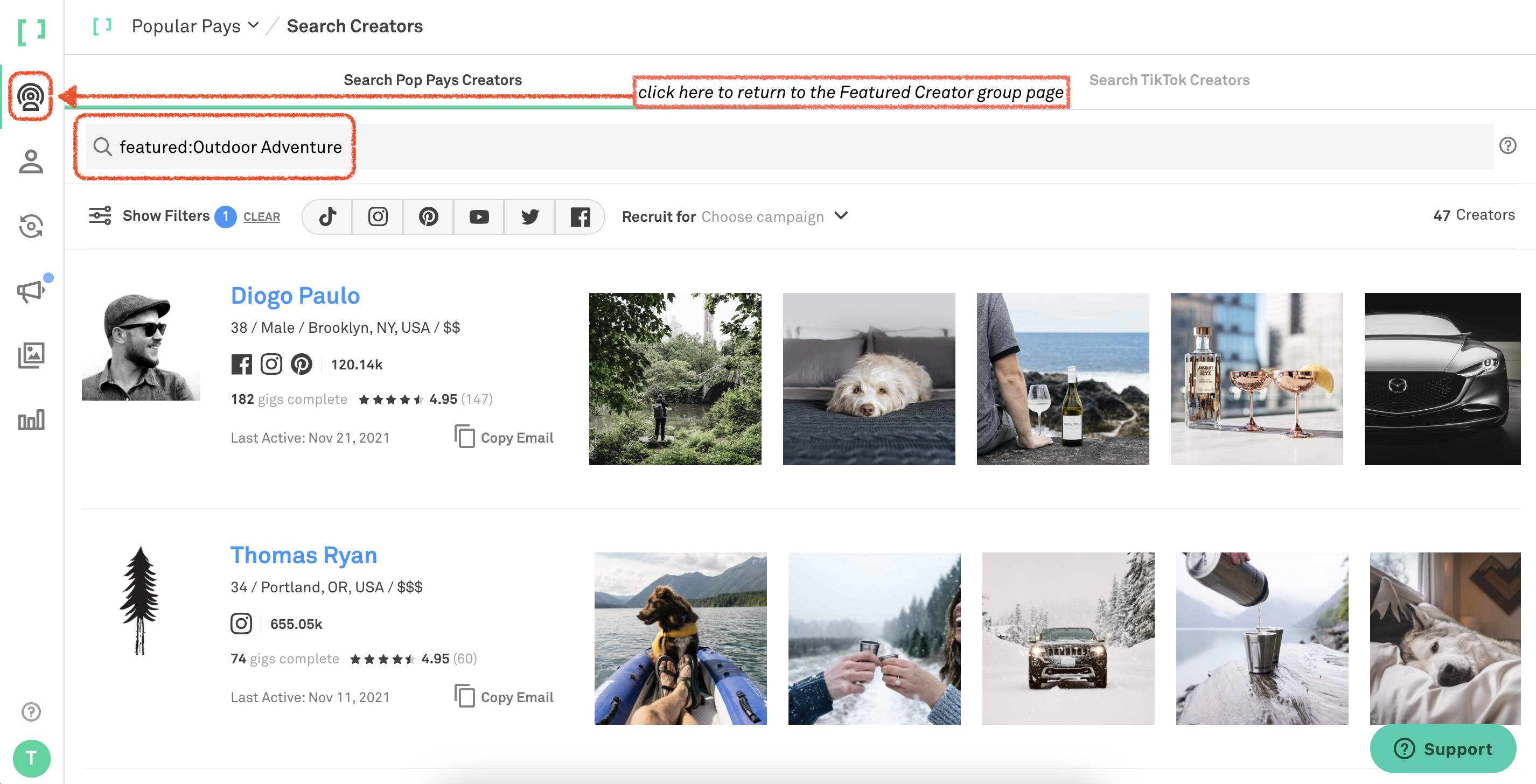 If you prefer to search through our full Creator community, you can click 'Search All Creators' on the right side of the platform (pictured in the first screenshot).